Frequently Asked Questions about Video BIOS
Contents
What is a video BIOS?
Do I need to update to a new version of the VBIOS?
How do I install or update the video BIOS?
How do I view my video BIOS version?

What is a video BIOS?
A video BIOS or VBIOS is the Basic Input Output System (BIOS) of a graphics card or the integrated graphics controller in a computer.
The VBIOS provides a set of video-related functions that are used by programs to access the video hardware. An example of the video hardware is the integrated graphics controller within an Intel® Chipset.
When the computer is started, it usually displays the graphics card vendor, model, BIOS version and the amount of graphics memory.

Do I need to update to a new version of the video BIOS?
You do not need to update your VBIOS if you are not experiencing a graphics-related problem with your computer.
The following are some reasons why you may want to update your VBIOS:
To resolve a graphics-related problem (for example, visual corruption when playing a new game, an error reported by the Windows* operating system that is related to the video BIOS, etc.)
Recommendation from your computer manufacturer
Recommendation from an Intel customer support agent

How do I install or update the Video BIOS?
A VBIOS update requires a system BIOS update. To update your VBIOS, you need to update your system with a new system BIOS that includes a new version of the VBIOS. Contact your computer manufacturer to check whether a system BIOS with a newer VBIOS is available for your computer and for instructions on how to update your system BIOS.

How do I view my video BIOS version?
You can view the video BIOS version by checking the Intel graphics driver report. Follow the steps below to get to the report.

For Windows® 10 and/or latest Intel® HD Graphics Control Panel:
Press the Ctrl + Alt + F12 keys or right click on the Windows* desktop and click Graphics Properties to open the Intel® Graphics Control Panel
Click on Options and Support
Select the drop-down option for Information Center
Note that GOP (Graphics Output Protocol) is the equivalent to the Video BIOS version, shown below.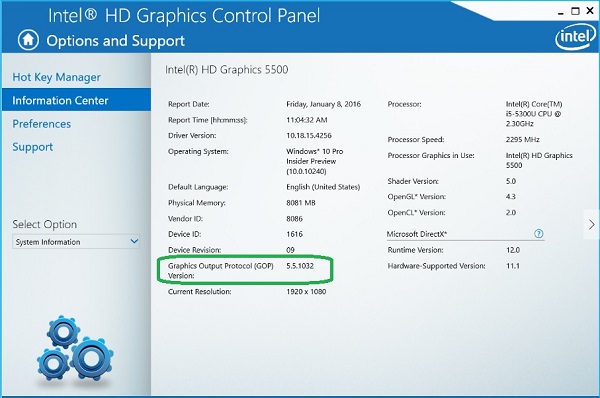 For older versions of Intel® HD Graphics Control Panel:
Press the Ctrl + Alt + F12 keys or right click on the Windows desktop and click Graphics Properties to open the Intel® Graphics Control Panel
Select Options
Select the drop-down option for Information Center
Note the Video BIOS version number listed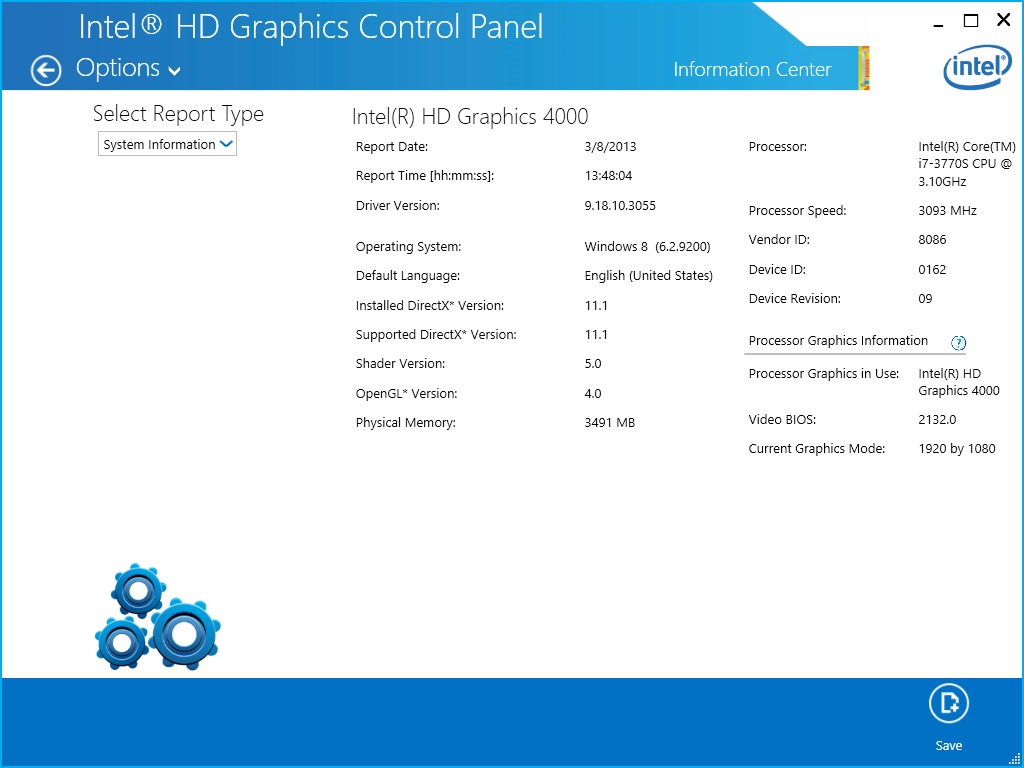 Figure 1: The Video BIOS (lower right) as shown in the Intel® HD Graphics Control Panel

For Intel® Graphics and Media Control Panel:
Press the Ctrl + Alt + F12 keys or right click on the Windows desktop and click Graphics Properties to open the Intel® Graphics Control Panel
Select Options and Support
Select Information Center
Note the Video BIOS version number listed under Accelerator Information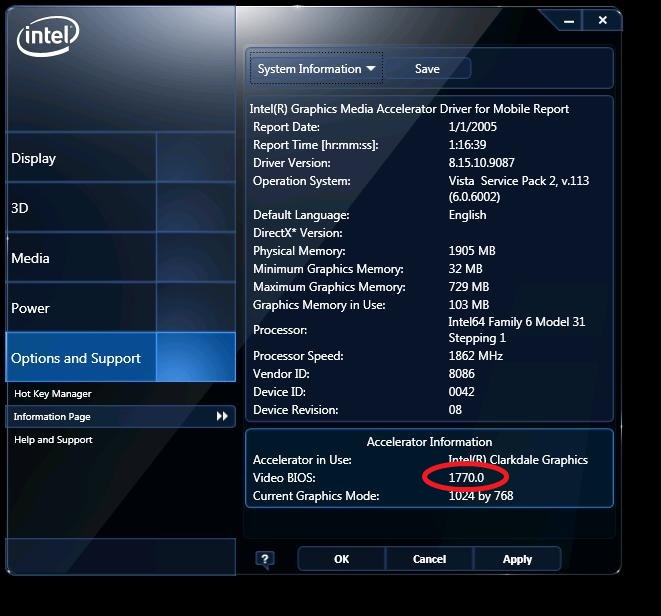 Figure 2: The Video BIOS as shown in the Intel® Graphics and Media Control Panel

For Intel® Graphics Media Accelerator Driver:
Press the Ctrl + Alt + F12 keys or right click on the Windows desktop and click Graphics Properties to open the Intel® Graphics Control Panel
Select either the Information button in the bottom left, or the ( i ) button in the top right
Take note of the Video BIOS version number listed in the text report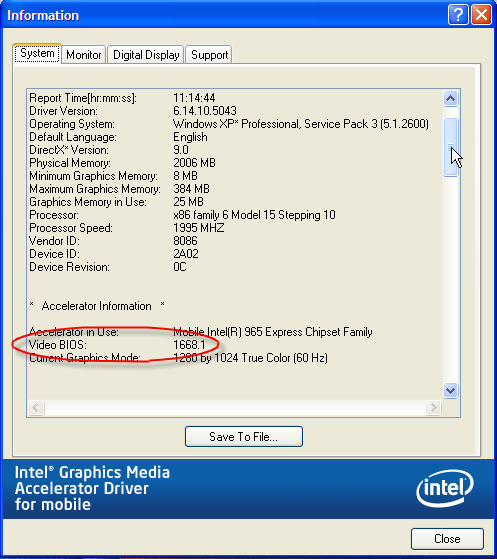 Figure 3: The Video BIOS as shown in the Intel® Graphics Media Accelerator Driver